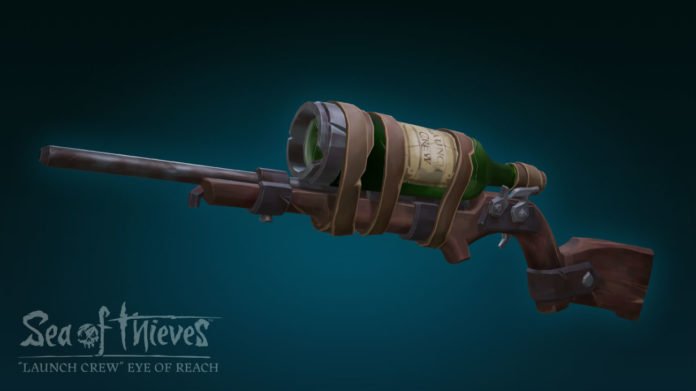 Rare hat die Sea of Thieves Server wieder hochgefahren und Patch 1.0.6 für das Piratenspiel veröffentlicht. Was ich dabei erwartet, verraten wir euch jetzt.
In dieser Woche liefert der neue Sea of Thieves Patch die erste Welle von Kosmetika in Form von erweiterten Sets für Admiral, Bilge Ratte, Sea Dog und Sovereign.
Neben den neuen Kosmetik-Varianten finden Ihr hier je nach Region unterschiedliche Shop-Angebote. Keine Sorge, ihr könnt eure neue Bilgenratten-Ausrüstung in allen Regionen abholen, aber ihr müsst zu den alten Inseln fahren, um das neue Sovereign-Set abzuholen!
Neben weiteren Anpassungsoptionen enthält Patch 1.0.6 auch die regelmäßigen Leistungsverbesserungen und Fehlerbehebungen.
Mit 1,36GB ist der Patch relativ klein und der Download sollte schnell erledigt sein.
The #SeaOfThieves servers are back online! This patch brings 7 new clothing sets, 4 new ship customisation sets, multiple bug fixes and more! You can also purchase this special Eye of Reach for 1 gold to celebrate being at sea for a month! More: https://t.co/mskY0MoZLq pic.twitter.com/M9ZHX84bK0

— Sea of Thieves (@SeaOfThieves) May 1, 2018